Developed, managed and administered in France
We're with you every step of the way, from project brief through to fufilment
Created by market researchers, for market researchers
Tool available in white label and fully customisable according to your needs
Full compliance with GDPR regulations, hosted on our own servers in France
Support service and online help provided by our internal teams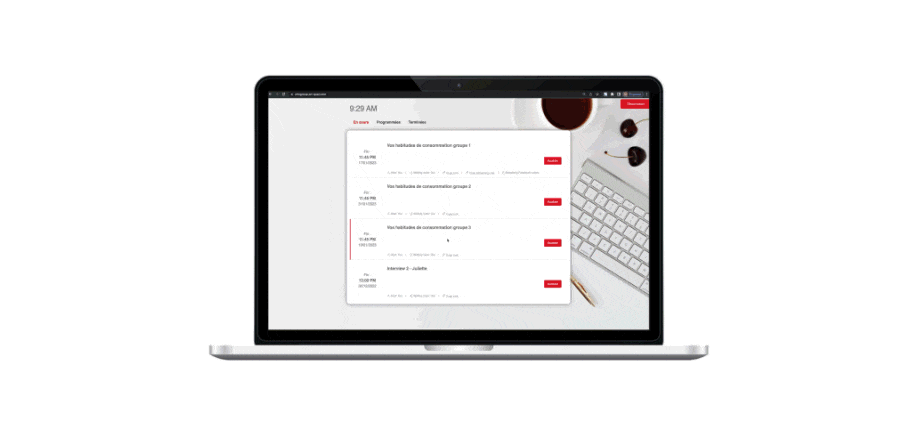 The tailor-made solution for your online focus groups
On-Qual Visio allows you to carry out your focus groups, individual interviews or online user tests with tailor-made support throughout the project (connection tests, welcoming participants, technical support by our internal teams, etc.)
The tailor-made solution for your online bulletin boards
On-Qual Platform allows you to manage your bulletin boards and online communities synchronously or asynchronously. This is a qualitative online study service intended for research institutes and companies.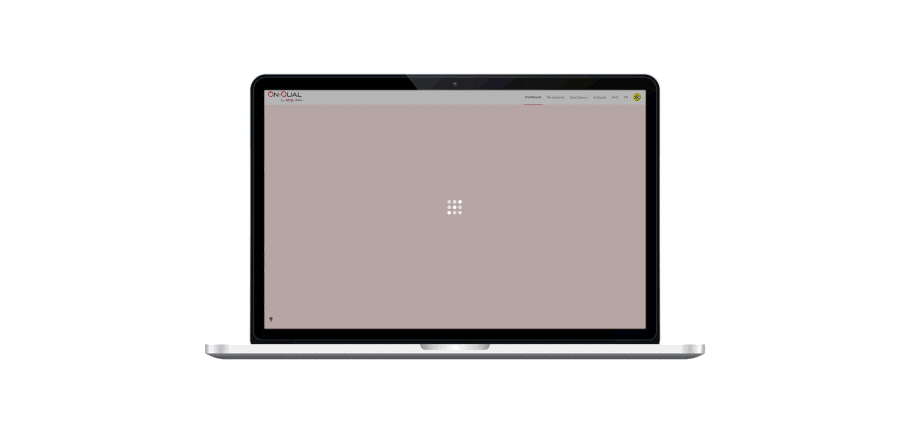 Learn more about our tools
Visio
From £90 excl. VAT
Price (excluding recruitment and compensation)
Platform
From £530 excl. VAT
Plus a management fee per day of use
Price (excluding recruitment and compensation)
Our recruitment services
For all your qualitative studies online or in person, we can recruit your participants in a targeted way.
On our panel
We ensure the recruitment of all your participants thanks to our highly qualified panel of more than 1,500,000 members. From your brief, we carry out a pre-recruitment survey and we then refine and verify the profiles by telephone to guarantee the quality and validity of each of the participants.
On your file
We recruit all types of profiles from your customer files: professionals, consumers, users... We securely integrate your databases into our internal servers, send invitation emails respecting your graphic charter and contact all the people willing to participate in your project.
Use our tools
72 customers have already trusted us as their online qualitative tool provider